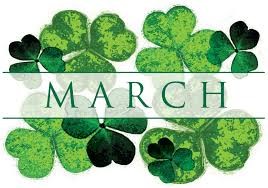 Curcumin: A Natural Anti-inflammatory
Are you looking for a natural anti-inflammatory? Curcumin is an active ingredient in turmeric and has a variety of biological and pharmacological properties. It is most notably known for its anti-inflammatory effects, but has also been shown to contain anti-oxidant, anti-microbial, and anti-carcinogenic activity. Some studies have indicated that it may protect against heart attacks and may be hypoglycemic (helps regulate blood sugar). Curcumin can be taken orally and has been used to help with treatment of osteo and rheumatoid arthritis. There is some evidence that it may also help with inflammatory diseases in the gut. When combined with regular doses of fish oil (another anti-inflammatory) you may help your body reduce inflammation that can cause irritation and pain. Spice up your culinary experience by trying a curry style dish, there are many wonderful recipes out there, give chicken korma a try! If you would like a natural way to reduce aches and pains, curcumin may be right for you. We can order curcumin from our supplement provider, let us know if you would like to give it a try!
Sitting is the New Smoking!
Did you know that sitting for prolonged periods of time during the day increases your chance of cancer, heart disease, and Type 2 diabetes? If you can, request a sit to stand desk at work, try to get at least 150 minutes of moderate aerobic activity per week, try a weight loss program, or try group fitness. Get up and move, but have fun doing it!
Before Utilizing Opioids for Spinal and Muscular Pain, Try Chiropractic!
Thousands of people around the country are struggling with opioid addiction. It is estimated that one in four patients with non-cancer pain who are on prescription opioids struggles with addiction. One concern is that these drugs numb the pain and can cause musculoskeletal conditions to worsen or even cause permanent injury. Chiropractic is a cost effective, non-drug approach to dealing with skeletal and muscular pain. In 2017, the American College of Physicians recommended that non-drug treatments should be tried first, before drug therapy. We recognize the opioid epidemic as a serious health problem in our community. We want to help you before trying more aggressive methods for the treatment of common back, neck, and extremity complaints levitra generika ohne rezept kaufen. Your health is very important to us, therefore, we will strive to treat your condition as quickly as possible so that you can begin to enjoy the daily activities that are important in your life.
Fun Health Facts
 The heart pumps about 2,000 gallons of blood through the body every day!
 About three years after you quit smoking, your chance of having a heart attack is similar to someone who has never smoked!
 By donating one pint of blood, you can potentially save four lives!